Knowledge has no borders
Free online introductory course about the Pre Medical Track at

McDaniel College, Budapest Campus
December 02 - 31, 2020.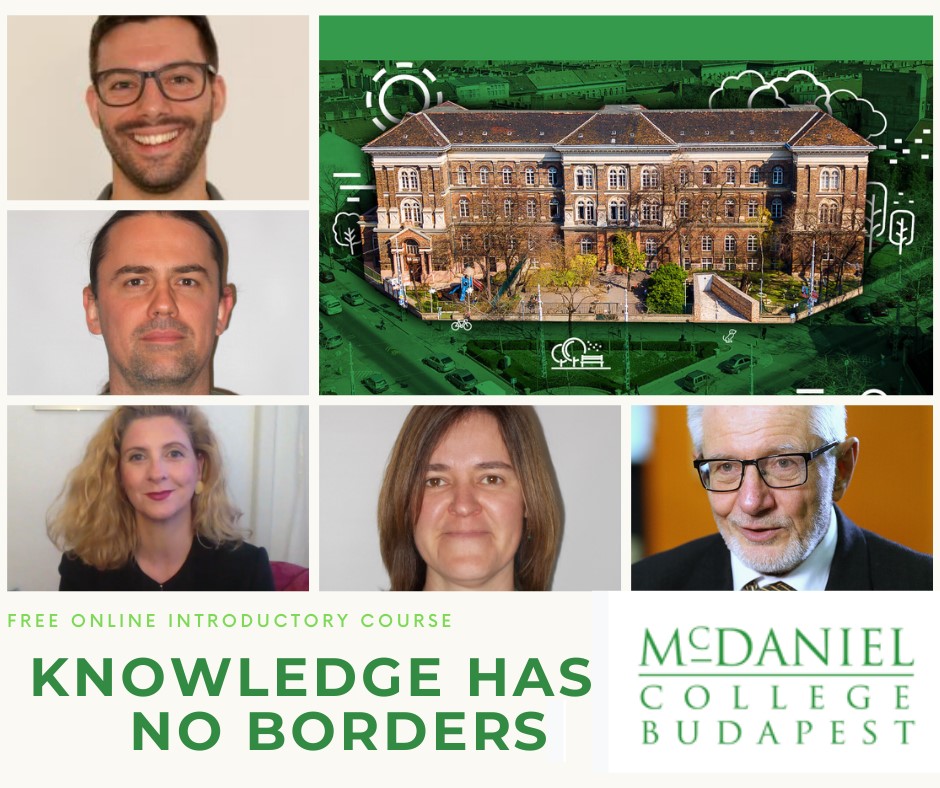 Experience the atmosphere of college life, meet our teachers, and gain insight into the subjects we offer--take a tour with us in Budapest before you apply. Join us for a week, watch our videos and lectures any day between December 02 and December 31. Learn more about the chemistry, biology, and molecular immunology of the new coronavirus. Discover the effective ways medical professionals are communicating about these and other medical topics in English. 
 
Register for our free course and watch these short program introductions as a special bonus:
 
Communication (Lili Mesterházy)
Medical English (Nikoletta Nagy)
Chemistry (Bálint Sámuel Szabó)
Biology (Péter Hollósi, PhD)
Molecular biology and immunology of the SARS CoV-2 infection
(Professor Ernő Duda)
 
For Fall 2020, McDaniel College is making preparations to open and conduct our customary academic semester. At the same time, our College has demonstrated that it can offer courses successfully when need be online. We approach the fall 2020 semester with maximum flexibility and will offer an academic life either in person on our Budapest campus or online as conditions warrant. All courses are hybrid and involve interchangeable in-person and online learning in order to maximize safety as well as academic continuity.